Human Resources
·
Barcelona
·
Remoto
Global People Director
Are you looking for your next challenge in People? Do you feel comfortable by working in a transparent and straightforward culture? We are now looking for an experienced Global People Director.
Normalmente respondemos en un plazo de un día
Are you looking for your next challenge in People? Do you feel comfortable by working in a transparent and straightforward culture? If your answer is YES!, then keep reading… your new adventure might be in the corner! 
Our client is an original and nonconformist global company with headquarters in Spain. Passion, people and environment are the basis of their philosophy and values, which are put in place and guide them day to day.
We are now looking for an experienced Global People Director to ensure that all People Operations are carried on smoothly and effectively. The person holding this role will be responsible for developing HR strategies, managing the global people network and ensuring that all needs related to People are being met and are aligned with all business objectives.
The main responsibilities of this role are:
To define organizational global strategy of human resource
Act to support the human factor in the company by devising strategies for performance evaluation, staffing, training and development
Design compensation mechanisms to improve performance of key organizational roles driving growth
Leverage market intelligence to lead recruitment efforts and employer branding to attract and recruit talent in accordance to business strategy
Oversee all initiatives, systems and tactics related to People
Serve as the point of contact for employment relations and monitor adherence to internal policies and legal standards
To bring professional advice in driving a culture of high engagement, strong values and performance through the implementation of key HR processes (performance & development, appraisal, leadership and talent reviews, C&B, D&I, engagement…)
To support business leaders in developing organizational capability and succession plans
To implement and efficiently administer the company HR initiatives.
To formulate and communicate priorities for various HR actions and supervises their introduction
To manage and control the annual People's budget
The company is looking for a global-mindset professional with demonstrable and relevant experience in a similar position. Although experience, education and background are key, the company will specially look for an empathic, humble and respectful person, really engaged with people values and development and willing to make things happen.
The requirements expected for this role are the following:
Proven experience as Global People director, meaning:
+ 10 years in a People management role
+ 6 / 8 years in a similar position
+ 6 years in a multi-country People management role
Full understanding of the way an organization operates to meet its objectives
Open collaboration and consumer-centric focus skills
Experienced and able to work across cultures to achieve optimal organizational talent performance
Thorough knowledge of People management principles and best practices, able to become a business acumen partnered with attention to the human element
Knowledge of data analysis and reporting
Excellent organizational, communication, interpersonal and leadership skills
Diligent and firm with high ethical standards
BSc/BA in human resources, business administration or relevant field; MSc/MA in human resources will be a plus
Excellent in English, both verbal and written (native level)
Spanish will be valuable
Do you feel this challenge can be your next step? Then, we'd love to meet you!
Área

Human Resources

Ubicaciones

Barcelona

Estado remoto

Remoto flexible
Normalmente respondemos en un plazo de un día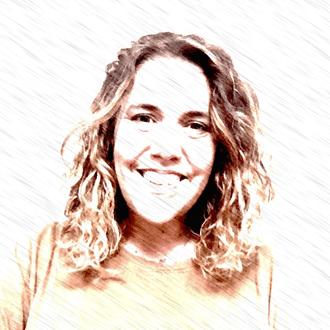 Trabajos relacionados
¿Cómo es nuestro proceso de selección?
1) Entrevista telefónica y presentación del proyecto

Para contarte acerca del proyecto y conocerte mejor, quién eres, cuáles son tus inquietudes, experiencia y expectativas. En caso de que en esta llamada hagamos un primer match ♥ te escribiremos nuevamente para convocarte a una entrevista personal.

2) Análisis de afinidad cultural y valores, potencial y competencias

Puede ser presencial o virtual. En esta instancia queremos conocerte aún más para asegurarnos de que hagas match con la organización . Tanto que la organización te encaje a ti, como viceversa. En desta fase es posible que utilicemos la metodología The ValueSquares Methodology,con la que analizaremos tus valores y tu potencial, para asegurarnos que coincidáis en valores y propósito. ¡Disfrútala! En caso de que esta instancia sea positiva para ambas partes, te convocaremos a una entrevista con la organización.

3) Entrevista con cliente

Esta instancia es para que l@s conozcas y ell@s te conozcan a ti, cómo persona y cómo profesional. Dependiendo de la empresa y la vacante, esta entrevista será distinta para cada caso. ¡No dudes en consultarnos para que puedas prepararte lo mejor posible!

4) Feedback constructivo

Queremos escuchar tu experiencia en nuestro proceso, así podemos aprender y mejorar. Además, darte nuestra devolución constructiva para que puedas entender todo sobre el proceso.
Como persona que ha confiado en Ethikos para encontrar un nuevo reto profesional, tú eres alguien muy importante para nosotros. Es por ello que nos comprometemos a informarte tanto acerca del proceso, como del estado de tu aplicación de manera constante y sincera.
Si no lo hemos hecho, te pedimos perdón, a veces nos equivocamos, pero queremos remediar nuestro error. Escríbenos para que podamos darte feedback de tu proceso 😊
Sobre Ethikos
Buscamos humanizar la gestión de personas. Creamos nuestra propia metodología de selección de personas por valores: The ValueSquares Methodology.
Somos la primera empresa de gestión de personas certificada como B-Corp en España; una comunidad de empresas que no son las mejores DEL mundo, sino las mejores PARA el mundo.
¿Ya trabaja para Ethikos?
Reclutemos juntos y encontremos a tu próximo colega.