C-Level
·
Barcelona
·
Remoto
Director of Business Development
​Are you looking for a global challenge? Would you like to be part of a transparent and straightforward culture? If your answer is YES! then keep reading… your next adventure might be in the corner!
Normalmente respondemos en un plazo de un día
Are you looking for a global challenge? Would you like to be part of a transparent and straightforward culture? If your answer is YES! then keep reading… your next adventure might be in the corner!
Our client is an original and nonconformist global company with headquarters in Catalonia. Passion, people and environment are the basis of their philosophy and values, which are put in place and guide them day to day.
We are now looking for an experienced, ambitious and energetic Director of Business Development to drive sustainable financial growth through boosting sales of Safety and Custom Business Units, forging strong relationships with clients and leading the identification, evaluation and scale-up of new business opportunities.
The main functions and responsibilities of this role are:
Driving and developing growth of Safety business line by acquiring strategic accounts in the institutional and industrial sector that require personal protective products.
Conducting research to identify new markets and customer needs
Drive growth of Custom business line with corporate clients and merchandise retailers to foster growth in customized products.
Define and establish the necessary sales network to achieve growth.
Manage P&L of each Business Line, leading both lines with a bottom-line approach and being responsible for all incomes and expenses based on agreed budgets.
Keep up with industry trends in both Safety and Custom markets by representing the company in high impact industry events and trade fairs.
Establish and execute the Go-to-Market strategy to achieve the business unit objectives
Define the strategy for tendering processes adjusting the approach to the size and requirements of the opportunity and coordinating with:
      Product to evaluate technical and design feasibility
      Supply Chain to align production capacities
Collaborate with Branding and Marketing on the creation and distribution of specific marketing materials for campaigns.
Define and lead the business development strategy to foster the identification and evaluation of new opportunities, including new markets and channels.
Develop criteria to pilot new initiatives and quickly assess performance to make decisions, maximizing high revenue opportunities
The minimum requirements of this role are:
Proven working experience on B2B business development management, specifically:
Experienced on sales to public institutions
Experienced on sales to regulated industries
Knowledge about PPE market and certifications
European scope (North America is a plus)
To have a Sales driven focus with integral business vision and team building approach
Native English skills
Availability to travel by 30 – 40%
Europe based
BSc/BA in business administration, sales or relevant field
Do you feel this challenge can be your next step? Then, we'd love to meet you!
Área

C-Level

Ubicaciones

Barcelona

Estado remoto

Remoto flexible
Normalmente respondemos en un plazo de un día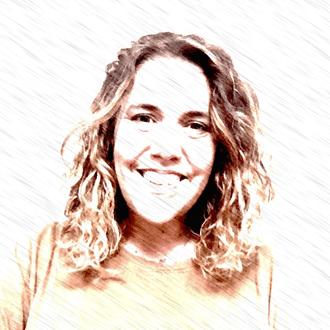 Trabajos relacionados
¿Cómo es nuestro proceso de selección?
1) Entrevista telefónica y presentación del proyecto

Para contarte acerca del proyecto y conocerte mejor, quién eres, cuáles son tus inquietudes, experiencia y expectativas. En caso de que en esta llamada hagamos un primer match ♥ te escribiremos nuevamente para convocarte a una entrevista personal.

2) Análisis de afinidad cultural y valores, potencial y competencias

Puede ser presencial o virtual. En esta instancia queremos conocerte aún más para asegurarnos de que hagas match con la organización . Tanto que la organización te encaje a ti, como viceversa. En desta fase es posible que utilicemos la metodología The ValueSquares Methodology,con la que analizaremos tus valores y tu potencial, para asegurarnos que coincidáis en valores y propósito. ¡Disfrútala! En caso de que esta instancia sea positiva para ambas partes, te convocaremos a una entrevista con la organización.

3) Entrevista con cliente

Esta instancia es para que l@s conozcas y ell@s te conozcan a ti, cómo persona y cómo profesional. Dependiendo de la empresa y la vacante, esta entrevista será distinta para cada caso. ¡No dudes en consultarnos para que puedas prepararte lo mejor posible!

4) Feedback constructivo

Queremos escuchar tu experiencia en nuestro proceso, así podemos aprender y mejorar. Además, darte nuestra devolución constructiva para que puedas entender todo sobre el proceso.
Como persona que ha confiado en Ethikos para encontrar un nuevo reto profesional, tú eres alguien muy importante para nosotros. Es por ello que nos comprometemos a informarte tanto acerca del proceso, como del estado de tu aplicación de manera constante y sincera.
Si no lo hemos hecho, te pedimos perdón, a veces nos equivocamos, pero queremos remediar nuestro error. Escríbenos para que podamos darte feedback de tu proceso 😊
Sobre Ethikos
Buscamos humanizar la gestión de personas. Creamos nuestra propia metodología de selección de personas por valores: The ValueSquares Methodology.
Somos la primera empresa de gestión de personas certificada como B-Corp en España; una comunidad de empresas que no son las mejores DEL mundo, sino las mejores PARA el mundo.
¿Ya trabaja para Ethikos?
Reclutemos juntos y encontremos a tu próximo colega.